Property development brand
 - A property marketing brochure.
 - A Pitch document including a brand toolkit.
- Collateral brand meterial such as advertising and hoarding.
Silvertown, London: an affordable yet luxurious housing development is due to open and needs a brand identity as well as marketing material. (university set brief.) 
The Merchant Quarter is nestled deep in a rich cultural past of international trade and travel which lends to the towns artistic scene. Museums, bars, restaurants and parks cover much of the area, which adheres to the extroverted lifestyle of the sites primary market: young professionals.
After investigating the rich cultural background of the location, An inspiration board was compiled rooted in its nautical history. This area proved to be rich in meaningful and symbolic imagary and inspired the identity throughout the sketching phase.
Initial Logo Sketch Iterations:
The initial conceptualisation of this brand looked at the heritage of the area. The London Docks are a historically rich area of nautics and trade. The development itself is modern and luxurious, yet adheres itself to this culture rich area.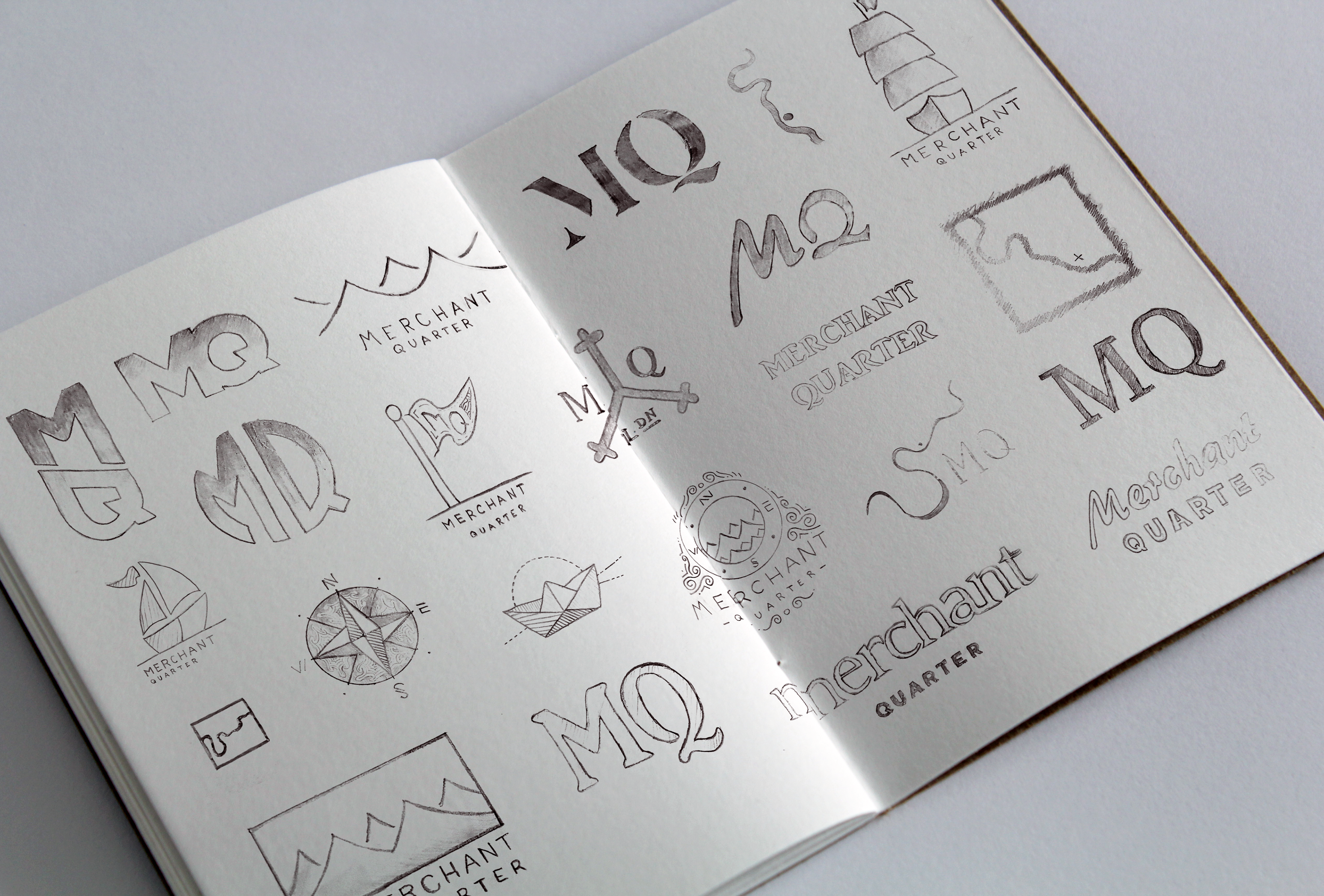 Rendered Logo Iterations:
The history enabled extensive brand experimentation and the fully rendered versions reflect this with a modern spin. The next objective was to experiment with scalability and see which design would best fit the wide range of applications for a housing development brand.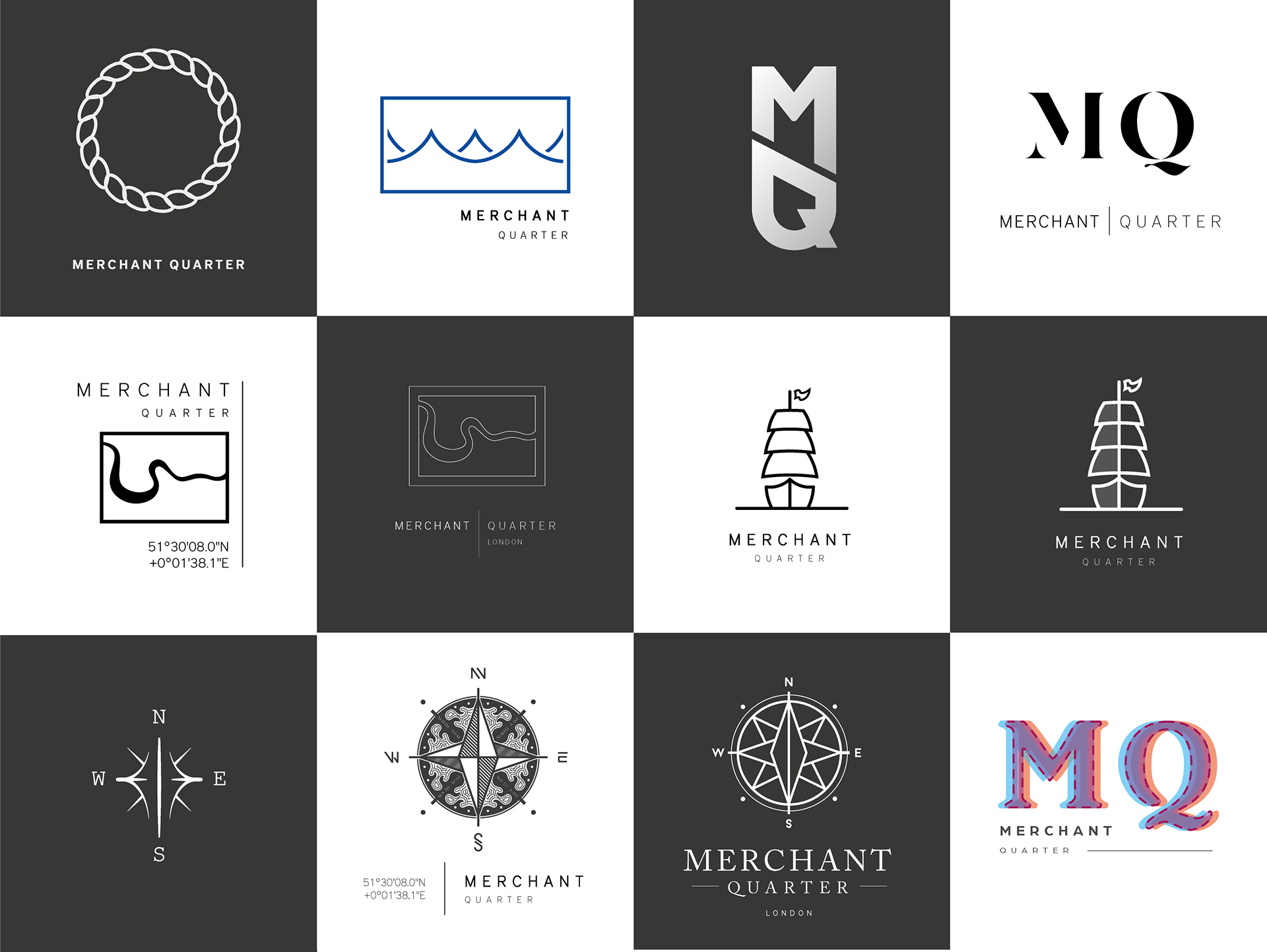 The Final design is as intricate as it is bold. It truly reflects the nautical history of the location in with a balanced, contemporary feel. The symbol itself has been rendered 3 different times for a variety of applications.